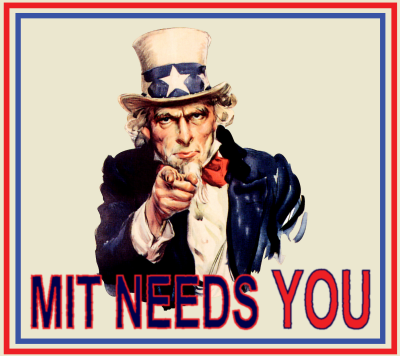 Fossil Free MIT is part of an international climate change divestment movement1. We are in ongoing discussions with MIT's Executive Committee, petitioning our leadership to divest MIT's $12.4 billion endowment2 from the fossil fuel industry. Despite the closing window of opportunity – about 20 years3 – to prevent irreversible and dangerous global warming, MIT will only consider halting its investments in the industry at the root of this crisis if the MIT community voices near-unanimous approval. So we need your help. We welcome and encourage you to read and sign our petition.
The 200 Companies
The petition calls on MIT to halt further investments in fossil fuel companies and to divest its current holdings in these companies within five years. "Which companies?", you might ask. We are urging MIT to divest from the 200 fossil fuel (almost all coal and oil) companies possessing the largest fossil fuel reserves in the world (measured in terms of their potential carbon emissions), as identified by ESG index and research company Fossil Free Indexes LLC4. Fossil Free Indexes' The Carbon Underground 200 identifies the top 100 public coal companies globally and the top 100 public oil and gas companies globally, ranked by the potential carbon emissions content of their reported reserves, and updated quarterly. An up-to-date list is available here.
But at MIT we prefer graphs to tables. The figure above plots the carbon reserves of each of these 200 companies (as of April 2013), ranked in order of their share. The data are plotted on a semi-logarithmic scale, which tells us that the distribution of reserves between companies is exponential. The significance of this is that most of the carbon is in the hands of a few:
the top ranked company (Severstal JSC5) possesses 20% of the reserves all by itself!
the top 10 companies possess 50% of the reserves
By divesting from just a handful of the highest-ranked companies, MIT can dramatically reduce the carbon burden of its endowment and, accordingly, its financial and social contribution to climate change.
References